Keeping track of watches by their reference codes can be challenging, even for the fans of Seiko. Aside from SKX007, you might get confused with several other models. Perhaps this is also the cause of the growing nickname trend among Seiko enthusiasts for interesting models. 
Seiko names its extensive line of products more informal and "fun" than many other watchmakers do these days, which is partly why they are so well-known. For example, Seiko models like Tuna, Monster, Samurai, and Shogun are some of the most popular Seiko watches out there.
While each model has its own loyal following and influence on the watch industry, two models stick out above the rest: the Sumo and Turtle lines. Keep reading to learn more about Sumo and Turtle Watches.
Related: Grand Seiko vs. Rolex
TL;DR: Sumo Vs. Turtle
Seiko Sumo
It's difficult to name a Seiko watch that isn't, in some sense, a classic. However, Seiko Sumo watches have had an extensive cult following since 2007 for a good cause. 
Together, the watch's rounded design and bold dial make up a sturdy product that doesn't look too retro to be tacky or too modern to be timeless. However, it was time to update the model.
The updated Seiko King Sumo line now comes with a number of mechanical improvements and a novel dial texture.
Seiko Turtle
The "Turtle" is a perfect illustration of a timepiece that is only unique enough to stand out but so exceptional that its peculiarities are not only accepted but also cherished. The watch model is also a long-admired cushion-case dive watch from Seiko.
In addition, it has served as an entrance point to Seiko divers. It also represented an option for the average person while still being able to compete with its more expensive professional rivals, from the early 6306 and 6309 references to the recently re-launched SRP series in the Prospex line.
In-Depth Comparison: Seiko Sumo Vs. Turtle
Specification
| | | |
| --- | --- | --- |
| | Seiko Sumo | Seiko Turtle |
| Model | SBDC033 | SRP773 |
| Diameter | 44 mm | 45 mm |
| Thickness | 13.3 mm | 13.4 mm |
| Power Reserve | 50 hours | 41 hours |
History
The latest dive watch, the Seiko Sumo, debuted in 2007 and was adored by many watch aficionados. Due to its distinctive and unmatched qualities, it became one of the most popular Seiko dive watches. 
The 6R15 automatic caliber, which was wholly made in-house, was featured in the models that made up the series as the first diver watches. For instance, the most recent Seiko Sumo third-generation model is now equipped with the company's incredible 70-hour power reserve 6R35 in-house automatic movement.
With the release of reference 6306-7000/1 exclusively for the Japanese market in 1976, the "Turtle's" narrative officially begins. This watch's 150-meter depth certification makes it suitable for recreational divers. Anyone looking for a daily wear wristwatch wouldn't have to worry too much about it. 
In addition, the original Seiko design was successful in the mid-'70s and remains successful compared to the current generation of SRP Turtles.
Movements
Turtle and Seiko Sumo both have automatic movements. The two watch models also feature distinct movements, despite the fact that they are both automatic. While the Seiko Turtle employs the 4R36 movement, the Seiko Sumo Sports uses the 6R15 automatic movement.
Additionally, these movements have manual winding. So when the power ultimately goes out, you can turn them up yourself.
Their respective reserves of power also set the two movements apart. The 6R15, which can be found in Seiko Sumo, also performs well in this area. It also has a power reserve of around 50 hours, around nine hours more than the 4R36 found in Turtle.
Mod Options
Despite how similar these watches may appear, they actually differ significantly in modification. The overall finish or appearance you may get generally makes up the main distinction between them in their moddability.
For instance, the Seiko Sumo can be modified primarily to resemble a "neo-classic" piece. This is ideal for individuals who wish to create their own interpretation of a luxury watch or recreate the appearance of a classic luxury piece. 
On the other hand, the Turtle has mod options that are more "standalone" and don't fundamentally alter the watch's overall design. Instead, it adopts a more finish-focused change for each component you install.
The Crown
It may not come as a surprise that both watches have this function since Seiko's dive watches frequently have their crowns at 4 o'clock.
Seiko inserted the crown with the additional width on the casing to protect it further. Both watches also have screw-down crowns, as you would anticipate from a diving watch with a 200m water resistance rating.
The polished crown face of the Sumo features a Seiko S imprinted on it in addition to a far more grip-friendly pattern than the Turtle. However, generally speaking, both are highly adaptable.
Also, keep in mind that both timepieces have self-winding and hacking.
The Case
In addition to crowns, the type of case each model contains can be used to distinguish between Turtle and Sumo.
The Sumo is 44 millimeters in diameter, while the Turtle is 45 millimeters wide, making a little size difference between the two watch types. Regarding the casings, each option's appearance and shape are where both models significantly vary. 
The Turtle, in particular, has a large, flat shell that gives it the appearance of the reptiles for which it is named. Meanwhile, the Seiko Sumo has a unique shape with tapered sides, allowing for a greater "hug" around the wrist.
The Dial
The Sumo's hands are thicker and more fashionable. As they approach their goal, they taper off. The hands of the Turtle are sharper; the minute hand is shaped like an arrow, while the hour hand is short and has an odd point at the end. 
Meanwhile, the second hands are also quite different, with the Turtle having a plain, thin hand with a black tail. However, the Sumo has one that is lumped in with the other hands.
Silicone Rubber Strap Option
If you prefer a rubber strap, the Seiko Turtle has options for you. However, Seiko Sumo does not provide a rubber hand option. For obvious reasons, rubber straps are preferable to stainless steel bracelets when diving. They don't get wet and are quite simple to clean.
In terms of bracelets, there is not a huge difference between the two. There is an extra width in the Turtles bracelet. So, Turtle clearly wins this round.
Related: Do Seiko Watches Hold Their Value?
Seiko Sumo Vs. Turtle – Who Should Get Which Watch?
Who is the Seiko Sumo for? 
Firstly, it is for a big wristed person. This watch is huge at 44 millimeters, so consider at least seven inches. 
Secondly, Seiko complies with ISO 6425 requirements and makes a fantastic diver's watch. It is a good option to consider if you need a reliable diver's watch but are on a tight budget. Additionally, you actually get pretty decent quality for a reasonable price because this is the Prospex line.  
Can you wear this watch every day? Yes. Is it appropriate for formal settings? Most likely not.
Furthermore, the Seiko Turtle is much bigger if the Seiko Sumo is big. Plus, it stands out because of its striking shape. Although, the Turtle can certainly also serve as your daily watch, just like the Sumo.  
The Sumo's users can also use the Seiko Turtle without a doubt. In the end, it truly comes down to personal preference. 
In contrast to the Seiko Sumo, watch owners purchase this piece because of its unique form as a keepsake.
Related: Invicta vs. Seiko
What Do People Say About It?
Reddit
One Reddit user, snapperaaa, left a review of Seiko Sumo. He wrote,
"It wears easier, smaller than you'd think for 45mm (I have a 7.5 in wrist) – and the blue dial, yellow seconds hand really pops.
The OEM bracelet is nice on its own, but it doesn't really match up with the watch. The steel looks a different color, and the end pieces don't fill the lug space flush. I anticipated this, so I got the Crafter Blue strap designed for this watch, and I am set. Pro-tip asks Crafter Blue for rubber keepers, and they will send them with the strap if you don't like their metal 'professional' keeper."
Another Reddit user, marmaduke_024, had positive feedback for the Seiko Turtle. He wrote,
"Recently added the gilt turtle (SRP775) to my collection to replace the Seiko SKX007 that I never really 'fell in love' with.
Perfect beater watches for me; comfortable and eligible with the added bonus of looking great. It's almost replaced my Hamilton Pilot as my 't-shirt and jeans' watch.
Pros: comfortable for the size, hand winding (a must for watches in rotation, major reason in letting go of the SKX), beautiful gold outlining of the indices really catches the light, drilled lugs.
Cons: clasp rattles slightly on the stock bracelet, can't find a 12-hour bezel insert.
Quirks: lollipop lume on the opposite side of the second hand (as per the SKX)."
Amazon
An Amazon user, James Hill, talked about Seiko Sumo. He wrote,
"This could easily be my favorite watch now. Really impressive looking, with great design and styling. The lume is bright, and I like the 20mm bracelet better than if it was a 22mm. I think it gives the watch a classic look and feels and makes it more comfortable to wear, especially during the summer. 
I was actually already thinking about buying a new bracelet before the watch arrived, but I won't now. Many people say this is a big watch, and it is, but not as big as most make it out to be. If you can wear the SKX009 or 007 comfortably, this should be no problem. Really happy with this. SUPER HAPPY, actually, and the fact it only took a week shipping from Japan was a great surprise."
Another Amazon customer, Herr Barnack, reviewed the Seiko Turtle. He wrote,
"I have been researching the Seiko diver's wristwatches for a while now and settled on this model, Seiko's SRPC91K1 Turtle.
After wearing this watch for a week, I can see no drawbacks or weaknesses. I researched the accuracy of this model and found it to be rated as 'good,' which one review said equates to being in the neighborhood of +/- 10 seconds per day. Given this wristwatch's price and the fact that it is automatic rather than quartz, +/- 10 seconds per day is well within reason.
Some of the positives I appreciate the most about this watch are the beautiful blue face and the bright lume that Seiko uses on its diver's watches. I also like the heavy-duty but comfortable silicone diver's strap with quality stainless steel buckle and strap end keeper, the attractive hardlex crystal and the day-date complication."
Final Verdict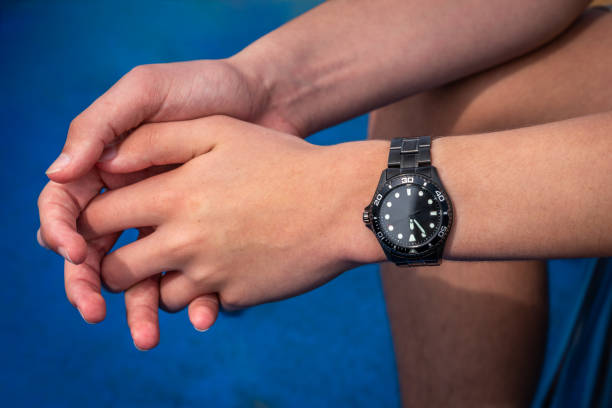 Seiko is a great brand that established a luxury brand like the Grand Seiko. Any watch from this watch brand is good value for its price!
Some users feel that Seiko sumo has better internal parts when compared with Turtle. So Sumo wins by a close finish. However, there is no huge difference between the two Seiko models other than personal preference. 
Remember, when watch shopping, find the one that suits your style!
If you like this review, you might want to read our other reviews at EvesWatch.com.
My name is Eve Acosta and I'm the person behind this site. Watches are what get me ticking ;).
No, but seriously, I just love watches, I have over 30 myself. It's an obsession of mine, which is why my husband recommended me to put my hobby into some good use and build this site – so I did.
My passion for timepieces came from the fact that my parents own a small chain of shops selling timepieces. I've worked at the shop since I was 11 and fell in love with the merchandise.